Customer Testimonials

Dhananjay Sinnarkar
Founder, Infinity HVAC Systems
HMX's patented IDEC technology is unique and stands out in comparison to other IEC heat exchangers present in the market. IDEC technology delivers 4ºC more cooling and adds 60% less moisture than DEC. We have provided these systems to various customers such as Forbes Marshall, Pune; Hindustan Aeronautics Limited (HAL), Nasik; and Tredegar, Pune to name a few.

Manikam Ramaswami
Chairman cum MD, Loyal Textile Mills Limited
A.T.E. is the preferred supplier of textile machinery to the Loyal Group across the value chain. A.T.E.'s professional service, trust, fairness in its dealings both with customers and principals, together with its uncanny ability to spot the right technology and manufacturer of those equipment have all helped A.T.E. retain its leadership over seven and a half decades.

Kamal Oswal
Nahar Industrial Enterprises Limited
Nahar Industrial Enterprises Limited and A.T.E. have had a long association in the past and continue to have the same in all areas, offering right from spinning, weaving, processing and garmenting. With A.T.E., we have a one stop solution for almost all of our textile business needs. A.T.E. is a reliable and authentic medium, furnishes comprehensive up-to-date information on the textiles and allied industries in India and overseas.

R Srinivasan
Head of Projects, Himalaya Drug Company
HMX technology is time-tested technology and we do not have an iota of doubt about the efficacy of the HMX-Ambiator. We have seen the product constantly evolve in terms of features and aesthetics over the years...We have full faith in team HMX and are sure that they will continue their endeavor of constantly improving the product.

Abhishek Gupta
Chief Executive Officer, Trident Group
We are happy to partner with A.T.E., which like Trident, is also keen in green environment friendly technology and products. We look forward to foster this association with committed service and after sales support from A.T.E. as always.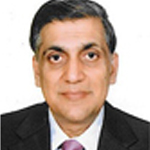 R.K. Dalmia
(Senior President, Century Textile) Chairman, Confederation of Indian Textile Industry (CTI)
A.T.E is a reliable source for the latest technology textile machines with excellent service back up. At Century Textiles, it has always been our kind pleasure having association with A.T.E. and we look forward to a continuing association with them.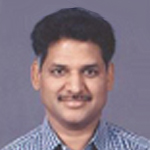 Ramesh Kumar Tibrewal
Managing Director - Jagannath Textile Co Limited
A.T.E is a solution provider of choice across the textile value chain in India and we are always delighted to deal with them. We appreciate A.T.E's technical competency, support and timely service provided.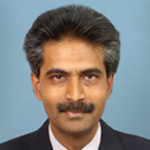 Dr. K.V.Srinivasan
Managing Director - Premier Mills Pvt Ltd
The A.T.E Group has a reputation for the quality of their products, services and long term commitment to customers.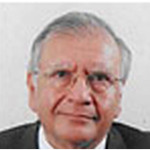 Sudhir Thackersey
Chairman & Managing Director - The Hindoostan Spg. And Wvg. Mills Ltd.
My experience dealing with Mr.Bhagwati and A.T.E is excellent in all respects as they are trustworthy, highly service oriented and are the perfect source for the finest textile machines. Mr.Bhagwati and the A.T.E Group have played key roles in the development of Indian textile industry and I look forward to their continued contribution and highly service-oriented in years ahead.