Maintaining the right temperature inside a warehouse plays a critical role in making the warehouse both highly functional and efficient. The right cooling solutions are hence essential in addressing some of the key challenges faced by warehouses:
Fulfilment centres/distribution centres
Proper cooling results in increased comfort for the people working in these centers, boosting their morale and productivity.
Raw material warehouses
The right temperature inside the raw material warehouse ensures storage of goods for long periods without their deterioration.
Finished goods warehouses
The right temperature inside the finished goods warehouse helps maintain the shelf life of finished goods to the specified level.
HMX, a business unit of the A.T.E. group, designs and manufactures unique, energy-efficient, and eco-friendly products for space and process cooling. These products, based on IEC (Indirect Evaporative Cooling) technologies, use HMX's highly successful patented DAMA technology, and are useful for the industrial and commercial sectors.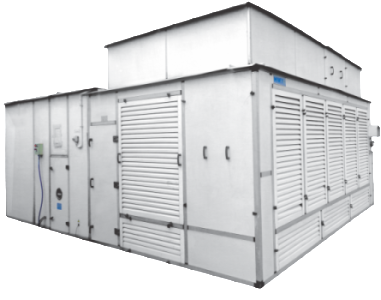 The HMX-Ambiator is an Indirect Direct Evaporative Cooling (IDEC) solution, which is an excellent upgrade over air washers and normal ventilation systems, as well as an energy efficient alternative to conventional air-conditioners. The HMX-Ambiator is a stand-alone cooling system working with 100% fresh air, consuming less than half the energy compared to an equivalent air-conditioning system.
Know More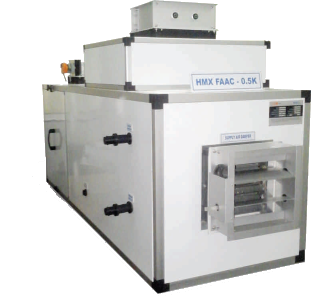 The HMX-FAAC brings you the best of all worlds. It has 6 modes of operations to suit any prevailing ambient conditions. It combines indirect direct evaporative and refrigerated air conditioning – a revolutionary concept in comfort. The HMX-FAAC has been designed to maintain strict temperature and relative humidity requirements all year round, while saving on operating expenditure.
Know More
Visit us at D 10
21 – 23 June 2018
Pragati Maidan, New Delhi, India