The Valstat® SM20 is a series real-time electrostatic charge monitoring system that continually measures, displays, and records surface voltage on charged moving objects. It is a useful safety and preventive maintenance device that finds use in many industrial applications.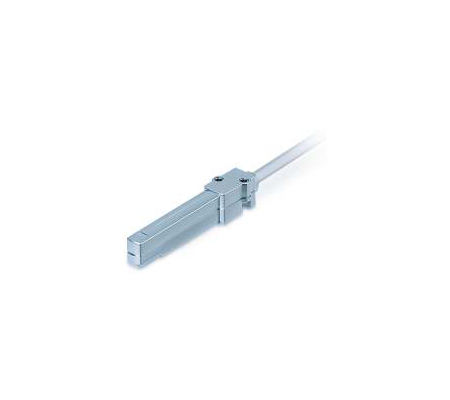 Real time static charge monitoring system
The output signal from the Valstat® SM20 online electrostatic charge sensors ( minimum 1, maximum 18 sensors) can be connected to one or more colour touch panel HMIs for remote or local continuous monitoring and analytics. The collected data is monitored and when the measured value exceeds the measurement range or a pre-set safety level, an alarm sounded. The collected data can be stored, retrieved and analysed.
Manufactured by: Valence Electrons Private Limited, India
OVERVIEW

FEATURES

BENEFITS

RESOURCES

GET A QUOTE
Distinct from a hand-held meter that is used to periodically measure static charges, the Valstat® SM20 is permanently fixed at the location where the target is to be monitored. Hence, variations in measurement due to different operators, location, and distance are completely eliminated. As a result, a real-time, accurate, and continuous signal proportional to the static charge is made available for further analytics and diagnostics. The discharge or neutralising effect of the static charge eliminator is efficiently monitored for continual safety, and preventive maintenance. Expensive man-hours for inspection, testing, and validation are also effectively reduced.
Technical Details
Power: 24 VDC + 15%, 6W max
Enclosure: IP66 protected touch screen
Operating temperature: 0ºC to 50ºC
Storage temperature: -20ºC to 80ºC
Humidity: 10% to 85% (non-condensing)
Communication ports: MODBUS RTU or Ethernet
Digital output for alarm/indicators: PNP/NPN and relay
Data logging/saving: 20MB (Internal) and 32 GB (optional external SD card)
Valstat® SM20 sensor
Measuring range -20 kV to +20 kV at 50 mm
Distance range 25 to 75mm, depending on the application
Operates on 24VDC ±10%
Current consumption < 40 mA
RS485, 2 wire MODBUS slave protocols
Operating temperature 0ºC to 50ºC
Humidity 35% to 85% RH, with no condensation
Touch screen monitor
Touch screen in different sizes 4.3" to 12.1", depending on number of sensors used
Display of real-time static charge
Normal/high static charge level indication
Measuring distance selection
Alarm display
Switching digital output for alarm/warning
Data logging, storage, download and analytics with real time, historical trends
Compact and easy to mount
Improved safety
Reduced operator hazards
Improved productivity due to lesser machines stoppages
Frequent manual inspection not required
Prevention of quality-related problems
Data logging facility for future analysis
Your message was sent successfully. Thanks.